Services | Prices
Here at Martin Hunt Hair Design we design, cut, colour and style hair to create a personalised look that suits you and your lifestyle.
To book an appointment or consultation call us on 01582 454 912 or pop in to the salon
Gift Vouchers are available for all our services and treatments. Just ask in the salon!
*Prices shown are effective from 5 April 2022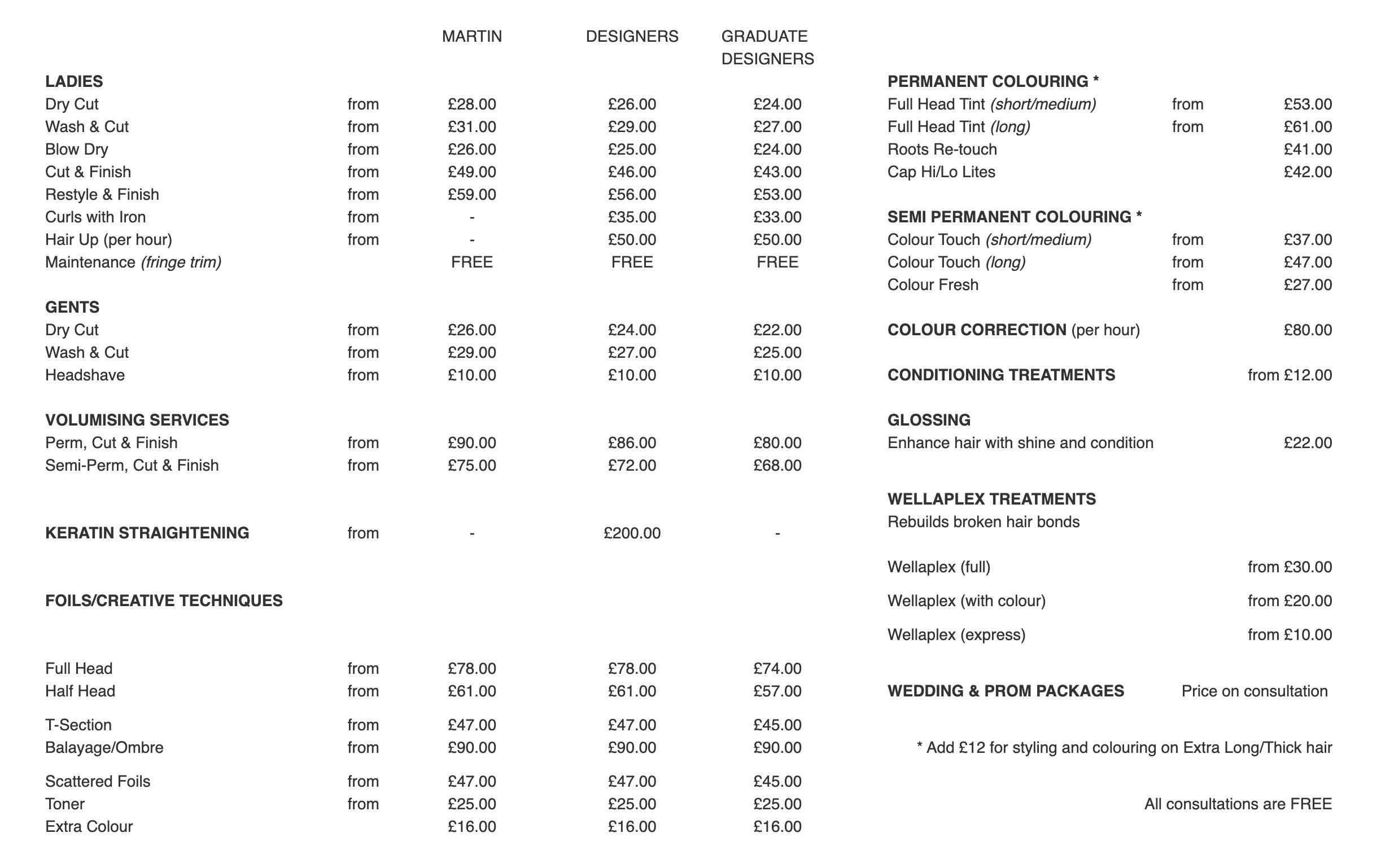 Click to download price list.
- A skin test is required 48hrs before appointments for colouring treatments.
- A 50% cancellation fee may be charged on appointments cancelled with less than 24 hours' notice.
- A 50% deposit may be required on colouring.